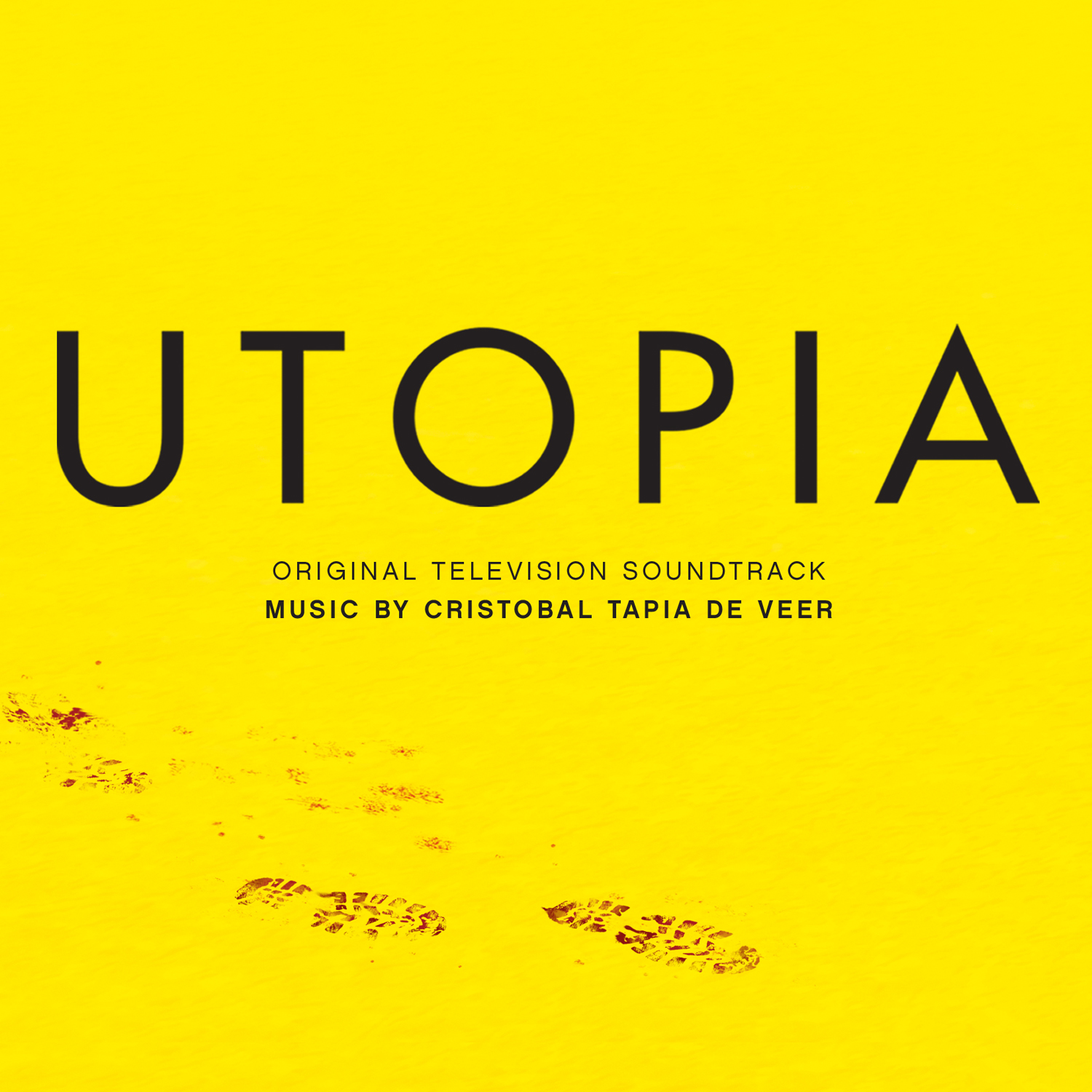 While the sad news that there would be no third series of Utopia was made official this week, I'm hoping that David Fincher's US remake will take the concept forward in powerful new ways rather than simply retread the same plot (which, from the look of the trailer, David Tennant's Broadchurch remakes seems to be doing).
Another, bright yellow, consolation comes in the form of the double vinyl release of the first season's soundtrack, from Chilean (but raised in Québec) composer Cristobal Tapia de Veer. Being of Chilean refugee heritage myself, this solidifies the affection I already felt for the show (particularly during its graphic novel heavy first episodes).
Cristobal's music often reminded me of Geinō Yamashirogumi and Tsutomu Ōhashi's Akira soundtrack, cranked up to 11 – particularly the eerie chattering apparent in track The Network.
The release comes from UK company Silver Screen, who have taken rightly put a lot of focus on vinyl releases in recent times – see the recent Doctor Who issues, including the synth heavy Peter Davison departer, The Caves of Androzani.
Have a listen to previews on the embedded Juno player below.
Buy it from Silva Screen, Juno and Piccadilly Records.
Out of interest, Channel 4 ran a Utopia remix competition a while back, the entries of which you can enjoy on Soundcloud.
Tracklisting:
SIDE A
01 UTOPIA OVERTURE
02 THE NETWORK
03 DISLOCATED THUMBS PART 1
04 MR RABBIT'S GAME
05 CONSPIRACY PART 1
06 MEDITATIVE CHAOS
07 A NEW BRAND OF DRUG
SIDE B
08 SAMBA DE WILSON
09 SLIVOVITZ
10 BEKKI ON PILLS PART 1
11 WHERE IS JESSICA HYDE PART 1
12 ARBY'S ORATORIO
13 JESSICA GETS OFF
14 MR RABBIT IT IS
15 LOVECHILD
16 MIND VORTEX
SIDE C
17 TWAT
18 BEKKI ON PILLS PART 2
19 FERTILITY CONTROL
20 JANUS SAVES
21 EVIL PREVAILS
22 CONSPIRACY PART 2
SIDE D
23 DISLOCATED THUMBS PART 2
24 UTOPIA DESCENT
25 WHERE IS JESSICA HYDE PART 2
26 UTOPIA'S DEATH CARGO
27 THE EXPERIMENT
28 UTOPIA FINALE