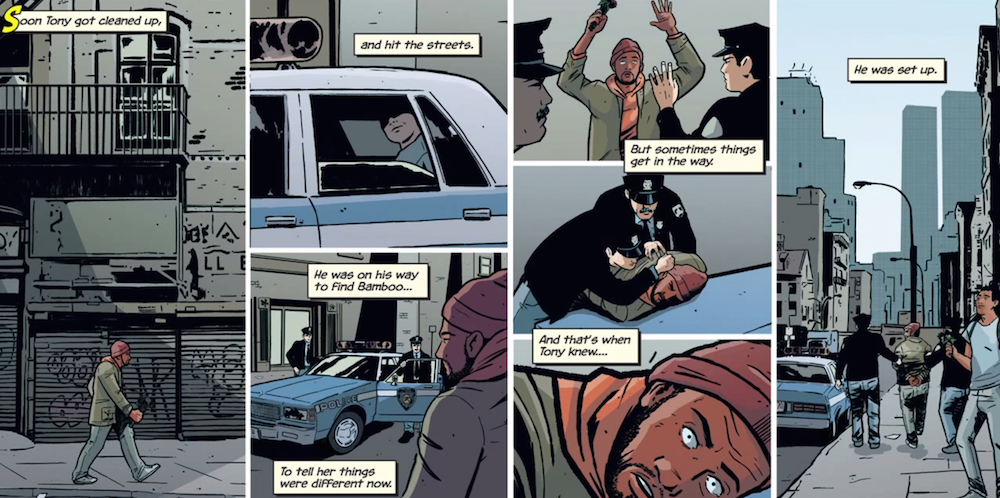 Release: December 9th on Tommy Boy
iTunes pre-order  Vinyl bundle  Vinyl solo
Following up his epic Adrian Young-produced Twelve Reasons To Die, Ghostface Killah aka Tony Starks has decided concept albums are the way forward.
Produced by The Revelations, Fizzy Womack aka Lil' Fame (M.O.P.), 45 King, Angela Johnson and Malik Abdul-Rahmaan. Co-stars are kept to a minimum, with the trio of Pharoahe Monch, Kool G Rap and AZ being the chosen ones.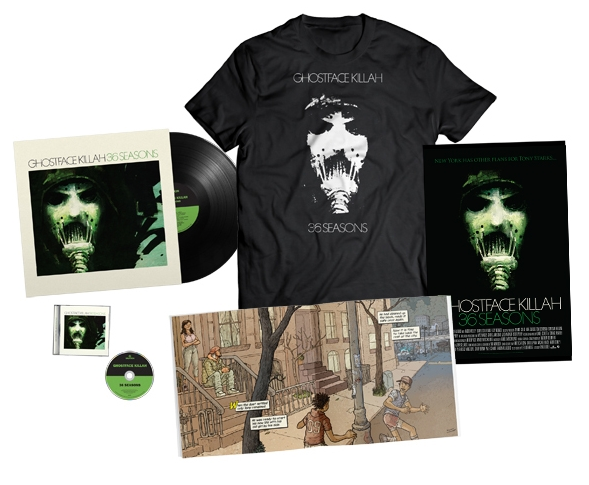 Matthew Rosenberg, writer of the comic book miniseries Twelve Reasons To Die that accompanied the narrative of the last LP, is back on graphic storytelling duties. GetOnDown.com have the exclusive vinyl bundle (and will hopefully deliver a far better service than the much maligned Soul Temple Records, who many feared would never deliver the last package. Mine did eventually arrive, but there was a hell of a wait) containing the comic, poster, CD, vinyl and t-shirt.
1. "The Battlefield" (feat. Kool G Rap, AZ, Tre Williams)
2. "Love Don't Live Here No More" (feat. Kandace Springs)
3. "Here I Go Again" (feat. AZ, Rell)
4. "Loyalty" (feat. Kool G Rap, Nems)
5. "It's A Thin Line Between Love And Hate" (feat. The Revelations)
6. "The Dog's of War" (feat. Shawn Wigs, Kool G Rap)
7. "Emergency Procedure" (feat. Pharoahe Monch)
8. "Double Cross" (feat. AZ)
9. "Bamboo's Lament" (feat. Kandace Springs)
10. "Pieces of the Puzzle" (feat. AZ)
11. "Homicide" (feat. Nems, Shawn Wigs)
12. "Blood in the Streets" (feat. AZ)
13. "Call My Name"
14. "I Love You For All Seasons" (feat. The Revelations)