Thursday 7th March, Dancehouse Theatre (7.30pm start. £8.00 entry)
Elijah Wood's new one makes it Manchester premiere Thursday evening as part of a double bill courtesy of Grimm Up North… read on to find out more or see the original post here.
GRIMM UP NORTH HOST THE MANCHESTER PREMIERE OF MANIAC STARRING ELIJAH WOOD ALONGSIDE THE UK PREMIERE OF 247°F .
READ ON TO FIND OUT HOW YOU COULD WIN THE EXCLUSIVE LIMITED EDITION MANIAC CINEMA POSTER, JUST BY COMING TO THE SCREENING!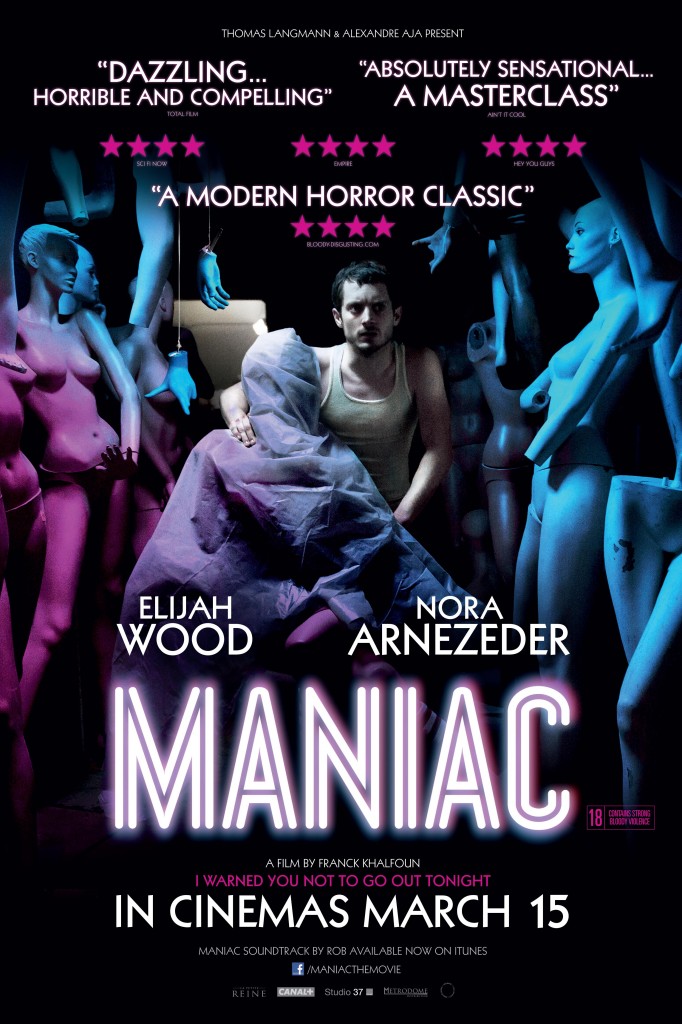 We  host a special premiere of the hotly anticipated, and highly controversial, new horror movie MANIAC, featuring a career-redefining performance from Lord of the Rings star Elijah Wood.
Some might think Woods' transformation from cute, wide-eyed hobbit to hateful serial killer a little hard to take, but the film has been garnering amazing reviews and festival kudos around the world.
"a modern horror classic"Bloodydisgusting.com
"a film that will challenge you, shock you, and disturb and repel you"Dreadcentral.com,
"absolutely sensational… a master-class" Aintitcoolnews, with
Starburst Magazine hail the casting of Wood as"a masterstroke" and
Dread Central praising his performance as"frighteningly real".
This is your chance to see this extraordinary film weeks before its general release. 
The screening is also sponsored by Appliances Online
Maniac is the story of Frank Zito, an isolated, mentally disturbed man who runs a mannequin store. Following the death of his overbearing mother, Frank's twisted fantasies about women, and in particular women's hair, begin increasingly to control his life. He descends further and further into madness and violent murder… An unflinchingly fierce and full-blooded re-imagining of William Lustig's infamous, oft-banned 1980 cult shocker, from the boundary-pushing creative team behind Haut Tension / Switchblade Romance, P2, Mirrors and the Hills Have Eyes and Piranhareboots, this nightmarish study of misogynous psychosis is shot almost entirely POV, forcing the viewer to inhabit the fetid world of Zito's imagination, and thus to become uncomfortably complicit in his bloody crimes. Challenging, controversial, and confrontational, this is truly a film that takes no prisoners.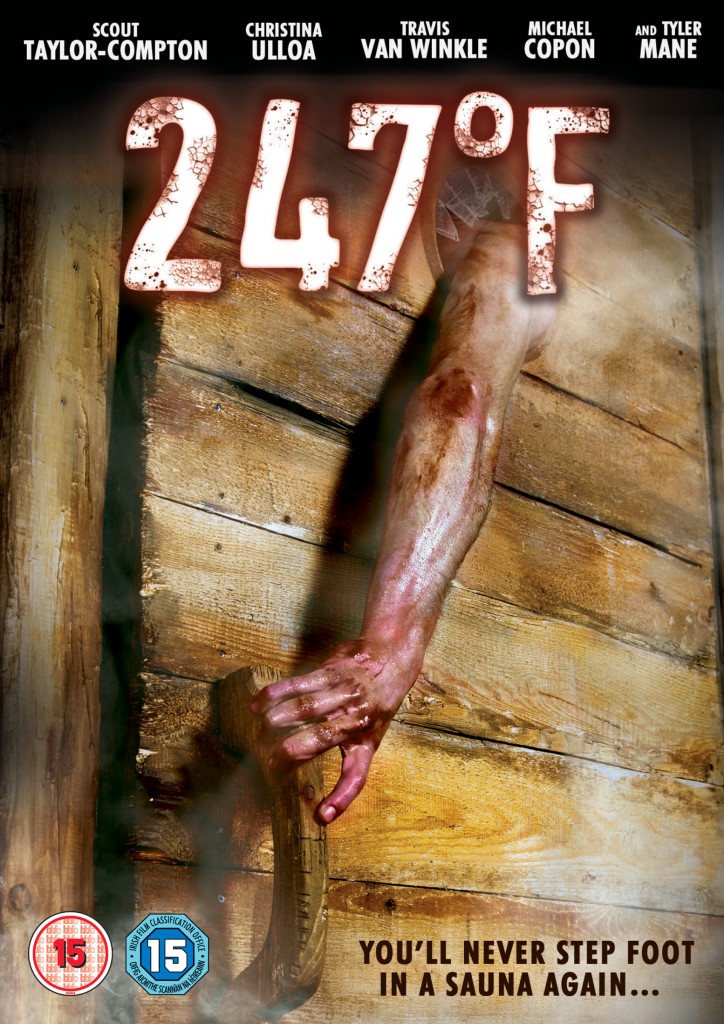 And that's just one half of the double bill. We'll also have the UK Premiere of the blistering, claustrophobic thriller247°F. Four young friends travel to an isolated lakeside cabin for a weekend of partying, including hot times in a sauna. Only problem is, things start to get a littletoo hot, as they find themselves trapped in the steam room, with the heat on full-blast and no way to turn it off. With its attractive young cast, including Scout Taylor-Compton (the rebootedHalloween I and II), Travis Van Winkle (Transformers, the Friday The 13threboot), Michael Copon (One Tree Hill) and Christina Ulloa (Charmed) and initial "weekend party" set up, you could be forgiven for expecting this to be a typical "dumb-teens-in-peril" schlocker. But then it takes a turn into much darker, more harrowing territory, as the temperature rises and the panic sets in…
So that's two movie premieres on the same night, and for just £8 a head. Tickets are available now. The first 40 people who pre-book 2 or more tickets will get a limited edition exclusive Cinema Quad poster of MANIAC (You won't find these in the shops!), a copy of  STARBURST Sci-fi and Horror Magazine and free entry to the after party at Fab Cafe.
GRIMM UP NORTH HOST THE MANCHESTER PREMIERE OF MANIAC STARRING ELIJAH WOOD ALONGSIDE THE UK PREMIERE OF 247°F .